Lombard is a postcard-perfect suburban village with a welcoming community.
Lombard is also known as "Lilac Village" for its beautiful lilac garden and annual lilac festival. Residents love their Village's lovely homes, historic downtown, excellent schools, and great public parks. And, for work and play, getting to Chicago is a breeze via car or the Metra train!
Lombard Village Guide
Lombard Business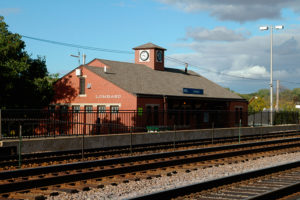 Lombard's lovely historic downtown area features a walkable strip of boutiques, banks, and local restaurants and cafes. Throughout the community, one can find grocery stores, big-box places, and restaurants. In the southern portion of the neighborhood, Yorktown Center Mall offers national retailers, chain restaurants, and an 18-screen movie complex.
Some great local restaurants include Greek Islands, one of the most beloved Greek spots in Chicagoland, Weber Grill is a rustic steakhouse, and Babcock Grove House is a cozy downtown spot featuring delicious locally sourced food.
Fun Community Events

Lombard's village events provide a fun way for the community to come together. On Saturdays during the summer, the community puts on Cruise Nights. Part car show, part concert, Cruise Nights feature great food, live music, and classic cars (each week is a new theme!). Other events include Spooktacular Fall Fest in October and Jingle Bell Jubilee in December.
The crown jewel of the community is the annual Lilac Time Festival, held annually since 1930. The sixteen-day event begins in May with the crowning of the Lilac Queen. The festival offers great events including a formal ball, softball game, live music, wine and beer tasting in the park, a Mothers' Day Brunch, and an arts and crafts fair. The grand finale is the traditional Lilac Parade.
Parks and Recreation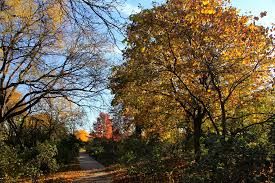 Lovers of the outdoors will have much to appreciate in the area. The city has several large parks, a state-of-the-art rec center, and the unique Lilacia Park, a beautiful public garden designed by renowned landscape architect Jens Jensen. In addition to beautifully maintained parks, the community also offers some great recreational options for all ages including a public 9-hole golf course, yearlong athletics for kids and adults, music and visual arts programming, and fun summer camps. The recently built Madison Meadow Athletic Center features full amenities for the community to break a sweat!
Lombard Village History
Early Settlement
The Lombard area was first settled by Euro-Americans in the 1830s. Attracted to the area for its fertile land and plentiful timber along the winding DuPage River, this early farming community was known as "Babcock's Grove". With the construction of a rail line to Chicago, the community was developed as a commuter suburb. Josia Lombard, an early developer, became the namesake of this newly expanded village. Fun fact: In the 1840s and 50s, the community's schoolhouse functioned as a stop on the Underground Railroad.
"Lilac Village"
Lombard gained its nickname in 1927 when resident Colonel William Plum donated his home and lilac gardens to the village. The Colonel and his wife, Helen, had fallen in love with the flower during their European travels and brought many back to their personal garden in Lombard. Per his will, after his death, their home became the Helen Plum Library and the gardens became the much beloved Lilacia Park. To celebrate this heritage, the village has hosted an annual lilac festival and parade since 1930.
Post-War History
The population grew steadily through the 20th century; from 1,300 residents in 1920 to just over 40,000 today. The largest spike in population came after World War II, as many left Chicago for the suburbs. In the 50s and 60s, many more homes were built, as well as several shopping centers and schools. More recently, the local economy was bolstered by the construction of two industrial parks. Today, Lombard is a charming suburban community with a diverse, welcoming population.
Lombard Homes
Housing in Lombard trends mainly towards attractive single-family homes. Smaller homes run for around $200,000-$250,000 while multi-story and larger residences can be found for $500,000+. One can also find a limited stock of condominiums and apartments near the commercial centers. With the Village's leafy parks, quiet tree-lined streets, and tight-knit community, Lombard is a perfect retreat in the heart of Chicagoland. Lilac season or not, Lombard is waiting!